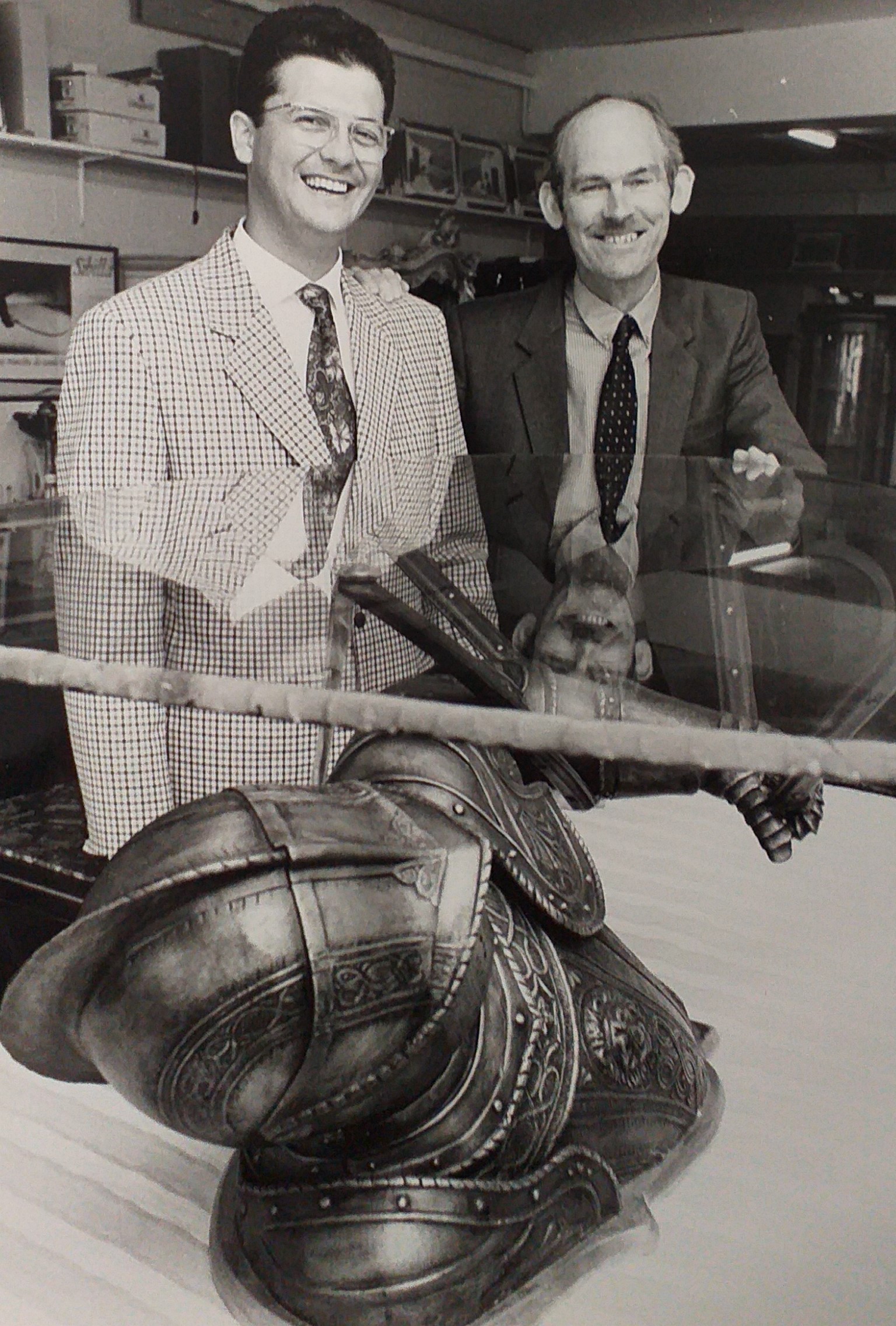 Artisan Interiors, an Italian Story,….
Alan Geoghegan pictured here with Nicola Mantellassi from Florence Italy. CEO of Mantellassi 1926.
The company Artisan Interiors evolved out of my late father's business Marino Furniture; a well known name in Italian furniture circles. My father, Alan Geoghegan, was one of the first furniture suppliers to go direct to Italy and nurture strong relationships with Italian companies. From a simple wholesale importer he grew his business, despite many health set backs, into a strong company based here in Ireland synonymous with high quality. As he grew the business he became an important furniture agent representing some of the most famous Italian brands here in Ireland, such as Porada, Giorgetti, Flexform, Cabiate Produce, FRAG, Angelo Cappellini, The Giorgio Collection, Mantellassi 1926, just to name a few… He worked closely with many leading Interior designers throughout the island to achieve the best results for their clients by having access to such important entities.

My father, Alan, created a special space or Emporium for his customers here in Ireland to come and browse many of the stock pieces he built up over years by trading with such companies rather than having to travel to London or further afield….
These stock pieces give the customer a chance to appreciate the quality of what is meant by Made in Italy. He fused this with the ability to have access to many important design and high quality reproduction companies. Clients can purchase one of the many pieces from stock at a vastly reduced price or indeed purchase direct from Italy and have the piece made bespoke.
As owner of Artisan Interiors I have continued to work as my father did and try to achieve the best possible arrangements for my clients here in Ireland. My father had a great eye for knowing who was the best company to work with and who could best realize that product for you. He was fearless in his pursuit of getting the best possible result for his dedicated customers. He was much loved and respected because of this and will always be sadly missed.